Satanic Temple & Chilling Adventures of Sabrina Settle Baphomet Lawsuit
23 Nov, 2018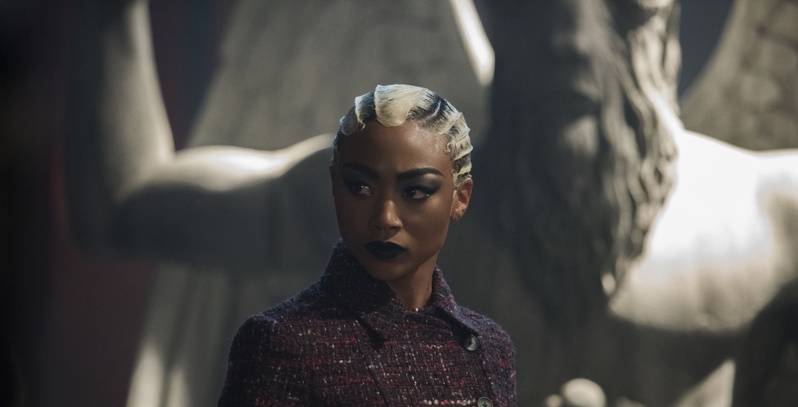 Warner Bros. settles a lawsuit with the Satanic Temple over the use of the goat-headed statue Baphomet in Netflix's Chilling Adventures of Sabrina. The statue appears in multiple episodes at the Academy of Unseen Arts, where the series protagonist Sabrina Spellman (Kiernan Shipka) goes to school. The Satanic Temple levied a $50 million copyright infringement lawsuit.
The Temple's co-founder Lucien Greaves announced their complaint and intent to take legal action shortly after Netflix released Chilling Adventures of Sabrina on Oct. 26. In the series, Baphomet is an object of worship, and in scenes with Madame Satan (Michelle Gomez), it's heavily implied to represent The Dark Lord, or Satan himself. Baphomet dates back to the 1300s as a deity that the Knights of Templar were accused of worshiping, and has since become associated with several occult and mysticism ideologies. On the female body, the figure traditionally represents Lilith (Adam's first wife in Jewish Folklore), who is considered a demon or a goddess in different faiths. The pentagonal "Sigil of Baphomet" was trademarked as the The Church of Satan's official insignia in the late 1960s. The Satanic Temple claimed that the use of the figure in the show was defamatory, historically inaccurate cultural appropriation.
While it's unclear to what extent (if any) Baphomet will appear in the next season of Chilling Adventures of Sabrina, Warner Bros. confirmed the complaint has amicably settled, but declined to comment further. According to THR, the Satanic Temple's attorney Stuart de Haan stated:
"The Satanic Temple is pleased to announce that the lawsuit it recently filed against Warner Bros. and Netflix has been amicably settled. The unique elements of the Satanic Temple's Baphomet statue will be acknowledged in the credits of episodes which have already been filmed. The remaining terms of the settlement are subject to a confidentiality agreement."
During the legal proceedings, the Satanic Temple reportedly received extensive online hate mail from fans claiming that they were attempting to ruin the series. Following the settlement, Greaves claimed that the press and his harassers blew a copyright matter unduly out of proportion. See his tweet above.
The lawsuit begs the question of an entertainment production's responsibility to represent a religion or culture in good faith, and the consequences of failing to do so. Long-running, earlier era shows that heavily used occult and mystical symbolism like Supernatural, Charmed, and Buffy The Vampire Slayer may have pre-established precedents to manage copyright liabilities or concerns from relevant faith-based communities. The creators of the Charmed reboot reportedly have a practicing witch in the writers room for that purpose. Meanwhile, fans of the Chilling Adventure of Sabrina are clearly enthusiastic about moving ahead with the story, starting with a Christmas special next month. It's hopeful that some guidance from a community that lives some of the themes the show covers would only make it better.